Classic Meetings
---
Ab Heute
Oldtimertreffen Dieses Wochenende
Oldtimertreffen Diesen Monat
Oldtimertreffen Nächsten Monat
Oldtimertreffen 2023
Oldtimertreffen 2024
Oldtimertreffen
---
Classic car meetings are often organized by like-minded people who limit themselves to one manufacturer or even just one model. Here you are among yourself and can talk shop and get answers to any number of questions that arise.
If you are not already in an association, club or other community for your vehicle model, such a meeting is worth gold for you. Lots of tips that are usually very familiar with the model, know where to get parts or even have something in the garage yourself. The church is open to any problem and nothing that hasn't already existed. Here you can be helped!
Anyone who does not yet own such a vehicle but is toying with buying a certain model should visit these meetings and ask where the weaknesses and strengths lie and whether the purchase is worthwhile for yourself!
---
Classic meetings happening soon
Old- und Youngtimer Treffen zum 3. Benefiz-Autokino-Roßtal presented by Rostalgie® von Noris-Classic-Cars Einlass: 18:30 Uhr - Filmbeginn ca. 21 ...
Classic car event in detail
Upcoming classic meetings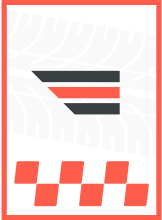 Eintritt ist frei - über eine Unkostenbeteiligung in Höhe von 3€ würden wir uns freuen. Fahrzeugpräsentation mit Moderation (teilnahme freiwill ...
Classic car event in detail
Classic meetings in the past